Skip to Content
Your Go-To, Local Pediatrician
Brevard Health Alliance provides premier pediatric care to patients throughout Brevard County, FL, and the surrounding areas, including Cocoa, Malabar, Palm Bay, Titusville, Melbourne, and Rockledge. We provide care that ranges from routine wellness visits to care of the medically-complex child. We provide care to babies, children, and teenagers up to 19. Our pediatric specialists work with pediatric nurse practitioners and pediatric physician assistants to ensure optimal care is provided.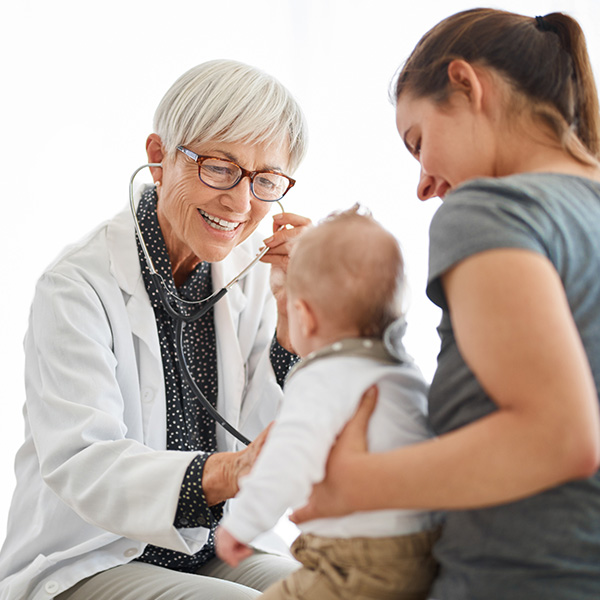 What Is Pediatric Care?
Pediatric care is centered around children's physical, emotional, and social health. From birth to adulthood, pediatricians provide everything from preventative health care to the treatment of acute and chronic diseases. Pediatrics focuses on prevention, early detection, and managing children's behavioral, developmental, and functional social problems.
What Services Do Pediatricians Provide?
When it comes to pediatrics, parents can expect their children to receive preventative care, as well as continuity of care. Pediatric care can help treat the following and more:
Asthma
Allergies
Cerebral Palsy
Childhood Diabetes
Childhood Obesity
Seizure Disorders
Sickle Cell Disease
The Benefits of
Pediatric Care
The benefits of pediatric care are vast. Not only can it help prevent children from becoming severely ill, but it can also detect early signs of slow-progressing diseases. The benefits of pediatric care include:
Reduced mortality rate
Correct immunizations for children
Child-to-pediatrician communication
Communication with other specialists
Catches health problems early
The Benefits of a Pediatric Walk-In Care Clinic
We boast a team of skilled pediatricians trained in diagnosing and treating babies, children, and teenagers at our pediatric walk-in care clinic. Typically, urgent care clinics will treat patients of all ages. Still, a pediatric care clinic focuses solely on the health care of children. There are numerous benefits of a pediatric walk-in care clinic. These benefits include, but are not limited to, the following:
Prompt Treatment
When you bring your child to a pediatric walk-in care clinic like the one at Brevard Health Alliance, they will typically be able to receive quicker medical treatment than they would be able to at an urgent care clinic or emergency room (ER).
Lower Cost
A visit to a walk-in care clinic, like the pediatric one at Brevard Health Alliance, is significantly less expensive than a visit to the ER. The intentional difference in cost encourages patients with minor injuries to go to care clinics before the ER.
Child-Friendly Atmosphere
At pediatric walk-in care clinics, the atmosphere is designed with children in mind. In these clinics, you'll find everything from colorful wall art to toys, books, and more. This kind of atmosphere will provide a welcome distraction while seeking treatment.
Child-Sized Care
You'll find the same great care at a pediatric walk-in care clinic that you would at any ER or urgent care. But a pediatric care clinic will have the equipment, such as blood pressure cuffs and temperature probes, specifically designed for children.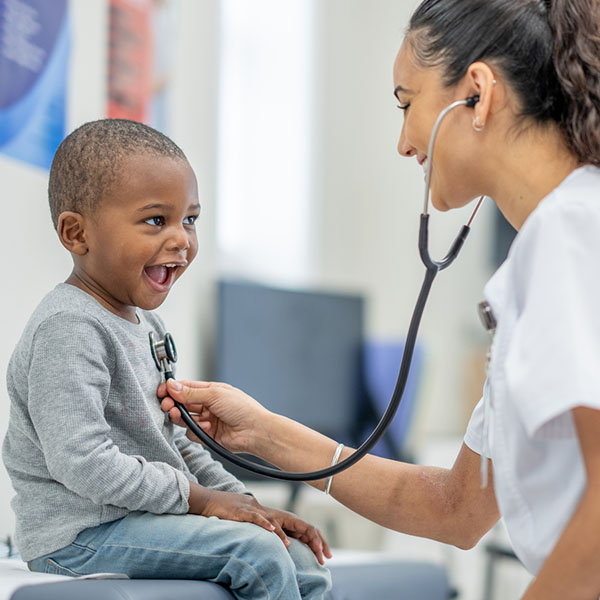 Why Choose Us for Pediatric Care?
At Brevard Health Alliance, vaccines are provided free of charge and are offered at every visit, if appropriate. Walk-in appointments are available at all locations during business hours. The providers are always available on-call after hours. We offer late afternoon and evening appointments for your convenience. Our patients can always expect to be the priority at Brevard Health Alliance.
Contact Us Today for Pediatric Care
Regardless of your child's health concern, our pediatric team can help. When you Google "pediatricians near me" or "children ER near me" and find various options to choose from, choose Brevard Health Alliance. With years of experience providing pediatric care to Brevard County, FL, and the surrounding areas, you can rest assured your child is in capable, compassionate, caring hands. Contact us today to learn more about the pediatric services we provide to patients.
Healthcare for You and Your Family