Skip to Content
Comprehensive Medical Care Providers in Titusville, FL
Primary Care, Pediatrics, Pharmacy Services, & More
We all know how frustrating and time-consuming it can be to drive all around Brevard County, FL for your family's healthcare needs. Brevard Health Alliance Titusville is proud to offer comprehensive medical care services under one roof at our primary care clinic in Titusville, FL. Our healthcare services include behavioral therapy, HIV treatment, a team of pediatric specialists, and much more. We are proud to serve patients from all walks of life, from newborns to the elderly. We invite you to learn more about Brevard Health Alliance and contact us today to schedule an appointment.
All Your Healthcare Needs Under One Roof
Our family practice in Titusville provides thorough medical services for the entire family. You won't have to worry about going to multiple locations because you can see your primary care doctor, pediatric specialist, and a host of other medical providers. We also offer an onsite pharmacy and a patient portal to make your life easier. Some of our locations also offer podiatry services, dental care, and women's health and OB-GYN services, so be sure to check around if you are in need of assistance in those areas. Learn more about the many medical care services we offer.
1537 N Singleton Ave, Titusville, FL 32796, USA
Services Provided
Family Medicine
---
Your entire family deserves excellent healthcare without having to visit multiple doctor's offices. Brevard Health Alliance offers primary care services to help you lower your medical costs, receive better access to healthcare, and improve your health outcome. Our primary care practitioners include family physicians, pediatricians, internists, OB-GYNs, geriatricians, nurse practitioners, and physician assistants.
---
Hours
Monday – Thursday: 8:00 AM – 6:00 PM
Friday: 8:00 AM – 5:00 PM
---
Providers
HIV/HEP-C Testing & Treatment
---
Visit our facility in Titusville and get tested today. Brevard Health Alliance tests for and treats hepatitis C (HEP-C) and human immunodeficiency virus (HIV). We offer pre-exposure prophylaxis (PrEP) and non-occupational post-exposure prophylaxis (nPEP) services and provide testing and treatment for sexually transmitted diseases (STDs).
---
HIV/HepC Hours
Friday: 8:00 AM – 5:00 PM (1st and 3rd Fridays)
---
Providers
Onsite Pharmacy
---
Our onsite pharmacy means you won't have to go anywhere else to get the prescriptions or medications you need. Our pharmacists work as a team with our doctors and health professionals while involving you as part of that team as well. Our affordable prescriptions and over-the-counter medications are paired with our patient-focused customer service. We accept most insurances and offer online Rx refills.
---
Pharmacy Hours
Monday-Thursday: 8:30 AM – 6:00 PM
Friday: 8:30 AM – 5:00 PM
Closed for lunch: 12:15 PM – 12:45 PM
---
Providers
Pediatrics
---
Our pediatric care services are centered around your children's physical, emotional, and social health. Our pediatricians provide comprehensive services, including treating asthma, allergies, cerebral palsy, childhood diabetes, childhood obesity, seizure disorders, and sickle cell disease. The benefits of pediatric walk-in care include prompt treatment, a child-friendly atmosphere, lower cost, and child-sized care.
---
Pediatric Hours
Monday – Friday: 8:00 AM – 5:00 PM
---
Providers
Behavioral Health
---
We offer integrated mental and behavioral health services for our patients in Brevard County. Our compassionate mental health providers care about your mental well-being, and we offer services for adults, children, adolescents, and families with individual and group therapy available. Our services can help with a range of disorders, such as depression, anxiety, anger issues, panic disorders, eating disorders, PTSD, and more. We offer cognitive behavioral therapy, cognitive-behavioral play therapy, systematic desensitization, aversion therapy, and more.
---
Hours
Monday – Friday: 8:00 AM – 5:00 PM
---
Providers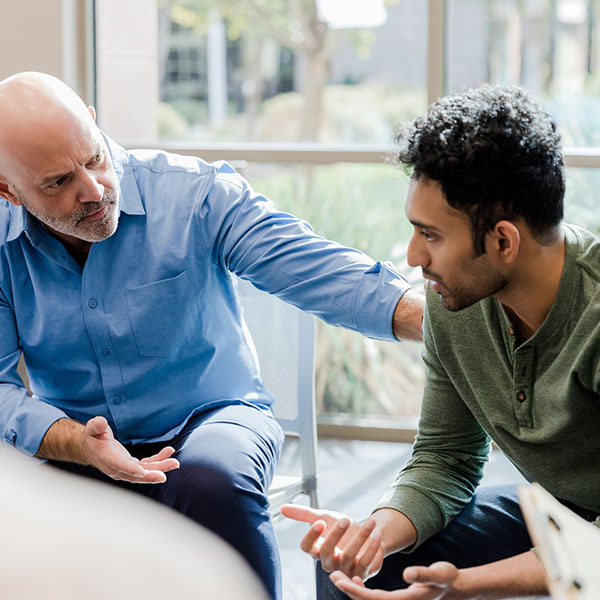 Caring for Patients Throughout Brevard County, FL
Brevard Health Alliance is located at 1537 N. Singleton Ave in Titusville, FL. We are proud to care for patients in and around Cocoa, Malabar, Palm Bay, Melbourne, Rockledge, and the surrounding areas. Our medical clinic is located between Highways 1 and 95. We are located east of the Salt Lake Wildlife Management Area and West of Chain of Lakes Park, not far from the Parrish Medical Center. Visit us today or contact us to schedule an appointment.
Healthcare for You and Your Family