Skip to Content
Pediatric Specialists Providing Pediatric Care
Brevard Health Alliance provides pediatric walk-in care throughout Brevard County, FL, and the surrounding areas, including Cocoa, Malabar, Palm Bay, Titusville, Melbourne, and Rockledge. When your child is sick or injured, time is more valuable than ever. We are pleased to offer extended weekday and weekend hours to treat illnesses, infections, abrasions and lacerations, asthma and allergies, sports injuries, and more. Our highly-trained pediatric specialists provide the services your child needs at times that work with your schedule. The best care and proper treatment, all in one place.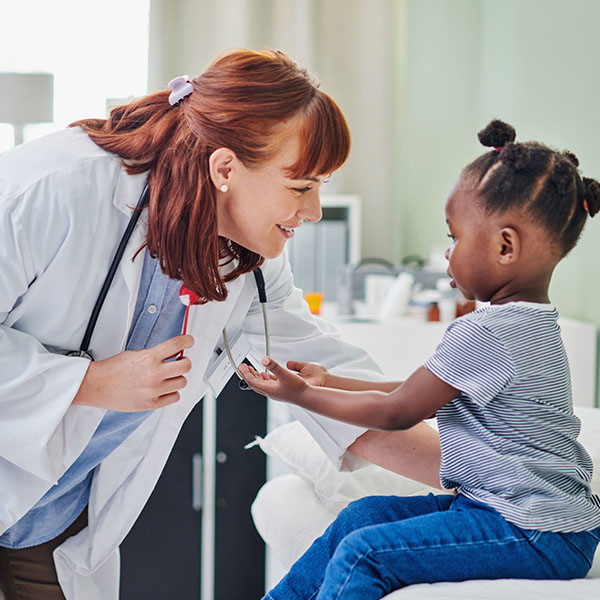 Our Comprehensive Pediatric Care Services
When your child needs pediatric emergency care, we've got you covered. Our pediatric walk-in care clinic provides our valued patients with the following services:
On-Site X-Rays
Rapid Flu & Strep Tests
Sutures, Bandages, & Temporary Casts
Pharmacy Services
Rapid COVID-19 Tests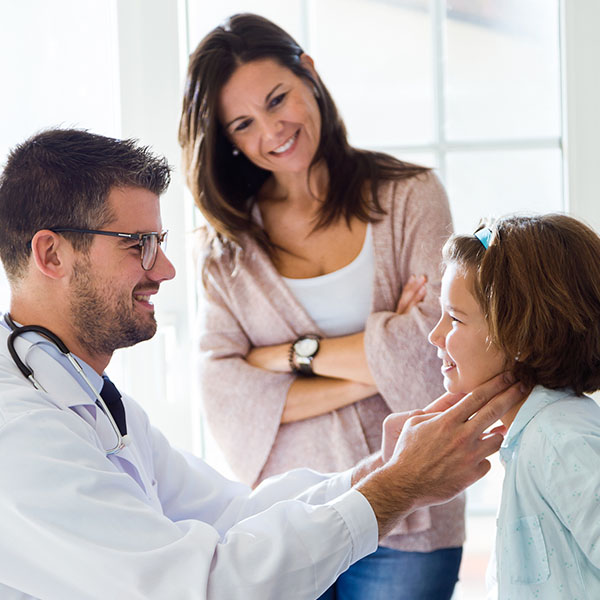 What Our Pediatric Walk-In Care Can Treat
At our fully-equipped pediatric walk-in care clinic, we can treat children for many ailments, including illnesses, infections, allergies, sprains, and more. Below, we list what we can treat:
Illnesses
Infections
Injuries
Abrasions
Coughs
Colds
Fevers
Aches
Sprains
Breaks
Asthma
Allergies
The Benefits of a Pediatric Walk-In Care Clinic
We boast a team of skilled pediatricians trained in diagnosing and treating babies, children, and teenagers at our pediatric walk-in care clinic. Typically, urgent care clinics will treat patients of all ages. Still, a pediatric care clinic focuses solely on the health care of children. There are numerous benefits of a pediatric walk-in care clinic. These benefits include, but are not limited to, the following:
Prompt Treatment
When you bring your child to a pediatric walk-in care clinic like the one at Brevard Health Alliance, they will typically be able to receive quicker medical treatment than they would be able to at an urgent care clinic or emergency room (ER).
Lower Cost
A visit to a walk-in care clinic, like the pediatric one at Brevard Health Alliance, is significantly less expensive than a visit to the ER. The intentional difference in cost encourages patients with minor injuries to go to care clinics before the ER.
Child-Friendly Atmosphere
At pediatric walk-in care clinics, the atmosphere is designed with children in mind. In these clinics, you'll find everything from colorful wall art to books and more. This kind of atmosphere will provide a welcome distraction while seeking treatment.
Child-Sized Care
You'll find the same great care at a pediatric walk-in care clinic that you would at any ER or urgent care. But a pediatric care clinic will have the equipment, such as blood pressure cuffs and temperature probes, specifically designed for children.
Contact Us Today for Pediatric
Walk-In Care
When you Google "pediatricians near me" or "children ER near me" and find various options to choose from, choose Brevard Health Alliance. With years of experience providing pediatric care to Brevard County, FL, and the surrounding areas, you can rest assured your child is in capable, compassionate, caring hands. Contact us today to learn more about our clinic's services.
Skip the wait and request your child's walk-in care appointments online! Virtual visits are also available!
Stay tuned for more updates, we are adding more providers soon!
Healthcare for You and Your Family