Skip to Content
Comprehensive Healthcare Services in Palm Bay, FL
Family Medicine, Behavioral Health, Pediatrics, & More
If you're in need of quality healthcare services in Palm Bay, FL, you're in the right place. Brevard Health Alliance Palm Bay offers comprehensive medical care services for our patients in Palm Bay, FL. Our primary care clinic offers behavioral health services, family medicine, pediatrics, an onsite pharmacy, and more. We encourage you to learn more about our services to find out why we're the best healthcare provider in Brevard County, FL. Contact us today to schedule an appointment or visit our Palm Bay pediatrics clinic.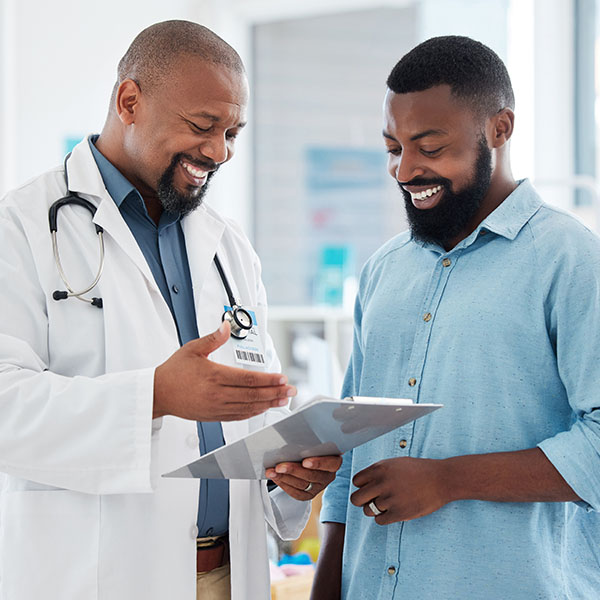 Your One-Stop Shop for All Things Healthcare
Our Palm Bay family practice offers comprehensive medical care services, ranging from infants to seniors and everyone in between. We are also proud to offer our Brevard Health Alliance portal, where you can quickly and easily access all your healthcare information, test results, and more. Some of our locations also offer podiatry services, dental care, HIV and HEP-C treatment and testing, and women's health and OB-GYN services, so be sure to check around if you are in need of assistance in those areas. Find out more about the many medical services we proudly offer.
5270 Babcock St NE suite 1, Palm Bay, FL 32905, USA
Services Provided
Family Medicine
---
Your whole family deserves outstanding healthcare without needing to drive all over Florida to visit multiple medical care facilities. Brevard Health Alliances offer primary care services that will help you receive better access to healthcare, reduce your medical costs, and improve your health outcome. Our Palm Bay clinic features family physicians, internists, pediatricians, geriatricians, OB-GYNs, nurse practitioners, and physician assistants.
---
Hours
Monday – Thursday: 8:00 AM – 6:00 PM
Friday: 8:00 AM – 5:00 PM
Saturday: 8:00 AM – 12:00 PM
---
Providers
Behavioral Health
---
Our integrated mental and behavioral health services are customized for each of our patients in Brevard County. We employ compassionate mental health providers who care about your mental health and well-being. Our services are available for children, adolescents, adults, and families. Our healthcare professionals offer individual and group therapy, as well as cognitive behavioral therapy, aversion therapy, and more. Our services can help you with many disorders, including anxiety, depression, panic disorders, anger issues, PTSD, eating disorders, and more.
---
Hours
Monday – Friday: 8:00 AM – 5:00 PM
---
Providers
Pediatrics
---
Your children need and deserve special medical care, and our pediatric care services are centered around their physical, emotional, and social health. Our compassionate pediatricians [provide comprehensive children's health services, including treating allergies, asthma, seizure disorders, childhood obesity, childhood diabetes, cerebral palsy, and sickle cell disease. Walk-in pediatric care results in lower costs, prompt treatment, child-sized care, and a child-friendly atmosphere.
---
Hours
Monday – Friday: 8:00 AM – 5:00 PM
---
Providers
Onsite Pharmacy
---
Thanks to our onsite pharmacy, you won't have to go anywhere to get the prescriptions or over-the-counter medications you need. Our pharmacists work with you and our doctors and health professionals. We offer affordable prescriptions and medications and accept most insurances. If you live in Brevard County and have been searching for a pharmacy near me, you've come to the right place.
---
Pharmacy Hours
Monday – Thursday: 8:30 AM – 6:00 PM
Friday: 8:30 AM – 5:00 PM
Saturday: 8:00 AM – 12:00 pm
Closed for lunch: 1:00 PM – 1:30 PM
---
Providers
Proud to Serve Our Patients in Brevard County, FL
Brevard Health Alliance is located at 5270 Babcock Street, NE Suite 1, in Palm Bay, FL. We are proud to care for patients in and around Cocoa, Malabar, Melbourne, Titusville, Rockledge, and the surrounding areas. Our medical clinic is located just west of Highway 507 near the Country Club Shoppes. We are located just north of St. Joseph's Catholic Church in the Winn-Dixie Plaza. Visit us today or contact us to schedule an appointment.
Healthcare for You and Your Family