Skip to Content
Covid-19's Impact on Routine Dental Care & Oral Health
The Covid-19 Pandemic has not only impacted the overall health of Americans, but also has posed obstacles and challenges to the oral health of some as well.
Covid-19 has triggered two specific changes in how dental patients have responded to seeking routine and preventive dental care over the past 24 months. First, more patients have been reluctant to visit dentist offices because of concerns over the spread of Covid-19. Second, dental service providers initially altered their delivery and availability of dental care depending on various state regulations in response to the Pandemic.
The Centers for Disease Control discussed these two issues in a recent White Paper on the topic: "Oral Health and Covid-19: Increasing the Need for Prevention and Access." Included in the publication are some statistical findings by the American Dental Association.
During the week of March 23, 2020, the American Dental Association's Health Policy Institute, indicated 76-percent of dental offices surveyed were closed but seeing emergency patients only; 19-percent were completely closed while another five-percent that remained open experienced a lower volume of patients seeking routine and preventive care.
Those statistics, combined with reluctance of patients seeking regular and preventive dental visits, have given rise to an increase in oral disease, pain, tooth decay, gum disease, and infection that might otherwise be caught early. The CDC's findings suggest a correlation between periodontal disease and the comorbidity Covid-19 rates of patients hospitalized with two particular medical issues: diabetes and cardiovascular disease.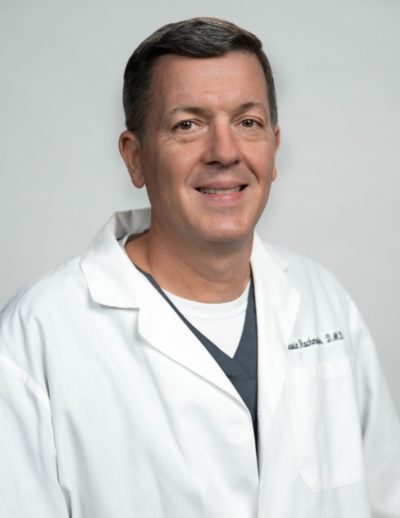 Dr. Kevin Hachmeister, (DMD), Dental Practitioner with Brevard Health Alliance, notes that as periodontal disease progresses, it complicates other health issues.
"Patients with diabetes and cardiovascular issues, as studies suggest, are at a higher overall health risk because infection lessens the effectiveness of their ability to manage and control those diseases," he explained.
Further, the combined studies indicate that some dental populations, particularly patients in low socioeconomic categories, minorities, elderly adults, and those living in rural areas, are even more susceptible to dental issues associated with lack of routine and preventive care.
Hachmeister points out there are some inherent dangers to oral health and overall health when regular and preventive dentistry is delayed or absent.
"One big example would be a patient who has a cavity and delays treatment. The cavity becomes bigger, the problem progresses, and the result is a more time-consuming, expensive and invasive procedure such as a root canal," he said.
The CDC study also indicates that Covid-19 has prompted changes in the daily routines of countless Americans that impacts dental health. Survey results find that more people tend to skip twice-daily tooth brushings, people are inclined to snack more often as the result of working remotely from home, and the Pandemic has, in general terms, been disruptive to regular visits. Those changes in daily oral health routines contribute to negative outcomes.
A recent U.S. News and World Report article identified some of the tell-tale red flags that may indicate oral health has been compromised by Covid-19. Dental patients should be aware of these possible symptoms:
*An altered sense of taste
*Dry mouth
*Sores developing inside the mouth and on the tongue
*A metallic taste in the mouth
*Exceptionally strong sweet, sour or bitter taste in the mouth
*Total loss of taste
Hachmeister reflected that in the state of Florida, there was an initial movement to limit dental practices to emergency treatment only for about a two-month period when Covid-19 was first identified in the Spring of 2020. More recently, dental practices have returned to pre-Pandemic delivery patterns. And he said that most dental practices, including those at Brevard Health Alliance, have adopted measures to reduce the risk of Covid-19 exposure in the delivery of dental services.
"We utilize the full array of PPE (personal protective equipment)—gloves, N-95 masks, sometimes double masking, face shields and eye coverings, he said.
"We also recommend that if a patient is experiencing any of the oral symptoms of Covid-19, to promptly get tested. And we do offer Covid-19 testing here at Brevard Health Alliance."